Meinhardt participates in Cityscape Global 2015
Meinhardt put up a significant presence at Dubai's World Trade Centre, during Cityscape Global 2015 held from the 8th - 10th September.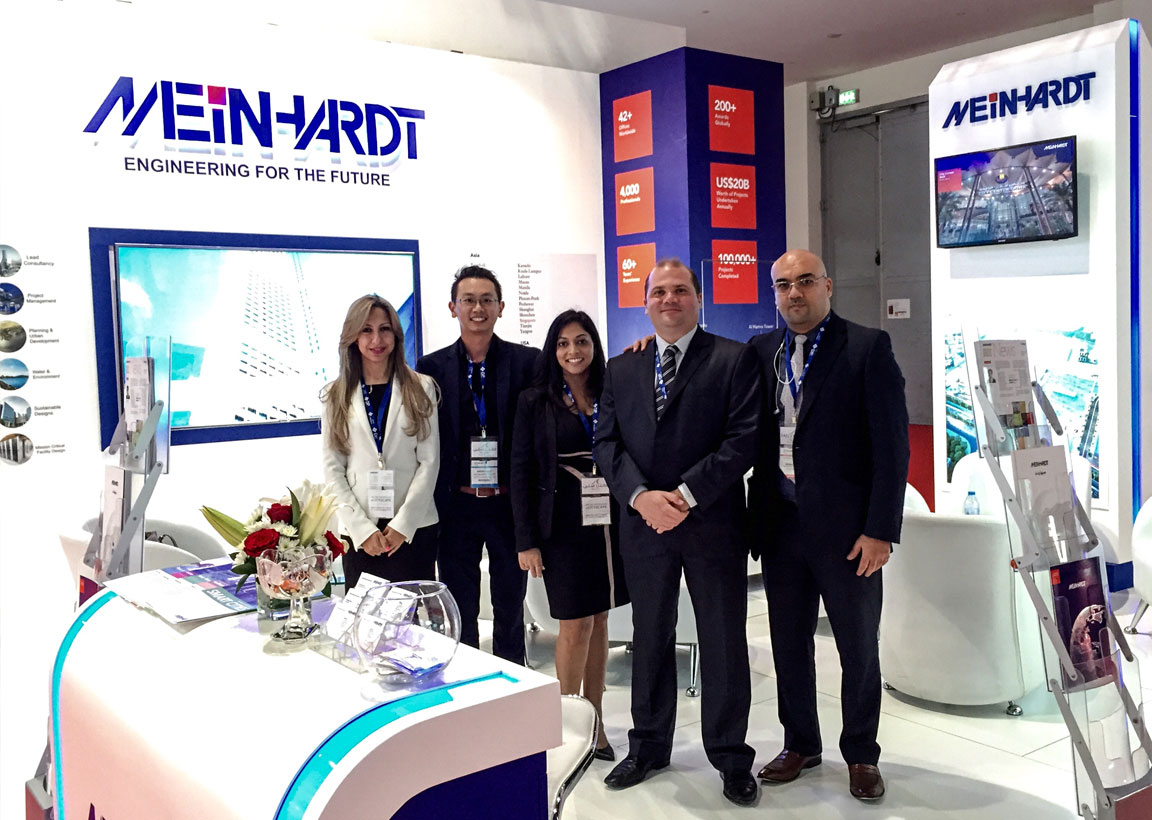 The Meinhardt team was led by its Group Chairman Dr. Shahzad Nasim, Group CEO Omar Shahzad, Onur Güleç Country Director for Turkey and Mohammed Khater Director of Business Development for Dubai Office along with the other senior management team from Middle East and Africa.
Cityscape Global was a great opportunity for Meinhardt to feature some of its iconic projects in the Middle East which include the Dubai Mall, King Abdullah Financial District in Saudi Arabia, Vendome Mall, Doha, One & Only Resort in Bahrain as well as the AAB Service Centre and the ARWA Tower in Qatar.
Also, in this year's Cityscape Global, Turkey was a major focus destination at this year's Cityscape Global given the large number of developers and architects showcasing their projects at the event. Representing Meinhardt's strong Turkish operations was Country Director, Onur Gulec, who was also part of the delegation present at the event. "Cityscape Global was a good platform to showcase some of Meinhardt's prominent Turkish projects such as the Ikitelli Integrated Health Campus, and Mandarin Oriental Bodrum amongst other iconic projects" he added.
The Group is also further expanding into Africa over the next few months to tap into exciting opportunities in these markets which are amongst the fastest growing businesses globally for Meinhardt.
Over time, the Group has significantly expanded its presence in the region with eight full-fledged offices and over 400 employees in Middle East and Africa. Some of its recent projects in Africa include Kenya Tower in Nairobi and Dakar International Congress Center in Senegal which also recently won ENR's global best project award in the cultural category.
Omar Shahzad.
Meinhardt Group CEO
Overall, Cityscape Global 2015 provided a fruitful avenue for discussions with current and prospective clients and Meinhardt will mobilize its best resources across the Group to service their needs.