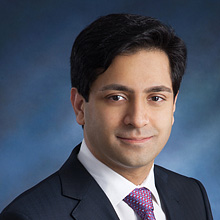 Omar Shahzad
Group CEO
Guided by the wisdom that comes from over sixty years of experience, Meinhardt continues to be ranked as one of the top engineering firms globally, an accomplishment we have achieved by building and sustaining competitive advantages through innovation.
As engineers, the work we play a major role in shaping the built environment. At Meinhardt, we thrive on our ability to bridge the architectural concept and construction challenges with equally ingenious solutions which optimise construction cost, quality and time.
Leveraging on our global expertise, we have helped our clients' projects shine through, weaving in rich imaginations and extending our design beyond the realms of traditional engineering.
Given our credentials and ability to deliver projects of all types and complexity, we continue to enjoy a high level of repeat business and long-term relationships with clients. In the same spirit, our valued clients have continued to rely on us to address their most challenging initiatives because we speak their language and embrace their goals as our own. Through strategic partnerships and synergy, we successfully deliver our clients' vision.
Meinhardt Group is fully committed to the MENA region. Given our relevant expertise and experience globally and within MENA, we are gearing up to play our due role in helping to transform the urban landscape in the region. We are also committed to cultivating local talent through rigorous training and exposure.
Info

Skills & Expertise

Finance, investor relations, strategic business development and risk management