Meinhardt Participates in Cityscape Dubai 2014
As testimony to the Group's longstanding commitment & emphasis towards Dubai and the broader MENA region, Meinhardt put up a significant presence during the recently concluded Cityscape 2014 in Dubai. The Meinhardt team was led by its Group CEO, Omar Shahzad and the senior UAE and MENA management team.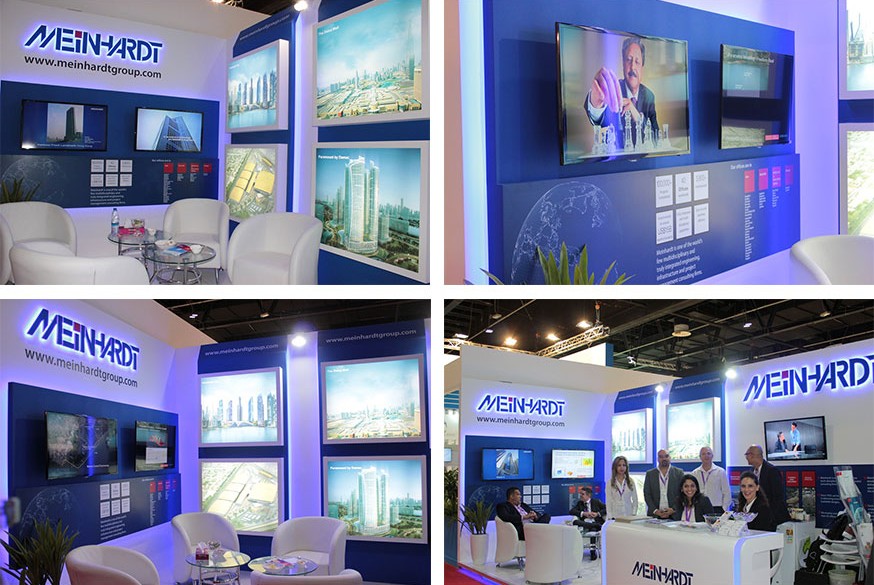 "Cityscape was a fantastic opportunity for my colleagues and I to showcase to our clients our capabilities, current projects and underscore our commitment to the region.
Meinhardt has been operating in the MENA region since 1995 and some of its early projects include work on the Burj Al Arab, Emirates Towers, City Centre, Qatar, Dubai Mall amongst other iconic projects.
Over time, the Group has significantly expanded its presence in the region with eight full-fledged offices in MENA region, including seven in the key GCC cities. The Group is further expanding into Egypt, Algeria and Kenya over the next few months to tap exciting opportunities in these markets.
The MENA region ranks as amongst the fastest growing businesses globally for our Group. Added Mr Shahzad, "We have had very encouraging discussions with our clients and Meinhardt will continue to mobilize its best resources across the Group to service the needs of our clients".