Meinhardt Opens New Office in the Kingdom of Cambodia
Meinhardt Group has recently expanded its global operations with the opening of its new office in Phnom Penh, Cambodia.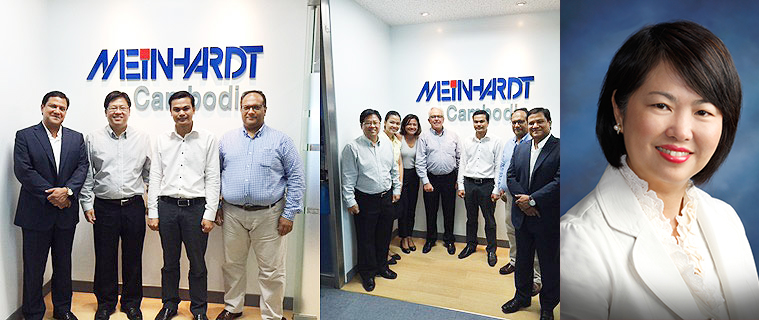 The new operation has started in February 2015 and is headed by Ms Yao Lee Lee, Director of Meinhardt Consultants (Cambodia) Co. Ltd. Ms Yao joined Meinhardt Singapore in 1989 where she holds a position of Associate Director. Meinhardt Cambodia plans to service it's clients with a team of local and foreign engineers and managers, with full support by over 500 technical staff from the Group's Singapore office. 
"Meinhardt is currently involved in a number of projects in Phnom Penh including an International School and prominent commercial project. We have positioned ourselves well with developers, investors and architects to support them in their projects from feasibility study to handover. Our Cambodia office will build on our strong local and regional experiences and client network, taking advantages of an exciting and growing market." Ms Yao says. 
Meinhardt Consultants (Cambodia) Co. Ltd is a locally registered company offering integrated professional project management and engineering consultancy services in Civil, Structural, Electrical and Mechanical Engineering and EPCM services. With the support of the Group, we also provide specialist consultancy services in Infrastructure, Industrial, Water Engineering and Waste Water Treatment, Lighting, Transport Planning, Façade Technology, Environmental, Urban Development and "Green" design.