Meinhardt Eyes Egypt
Dr Shahzad Nasim, Group Executive Chairman of Meinhardt Group was one of the selected invitees at the Singapore's Business Leaders event on August 31 jointly organised by the Ministry of Trade & Industry, International Enterprise Singapore and the Singapore Business Federation during the State Visit of President of the Arab Republic of Egypt Abdel Fattah Al SiSi to Singapore.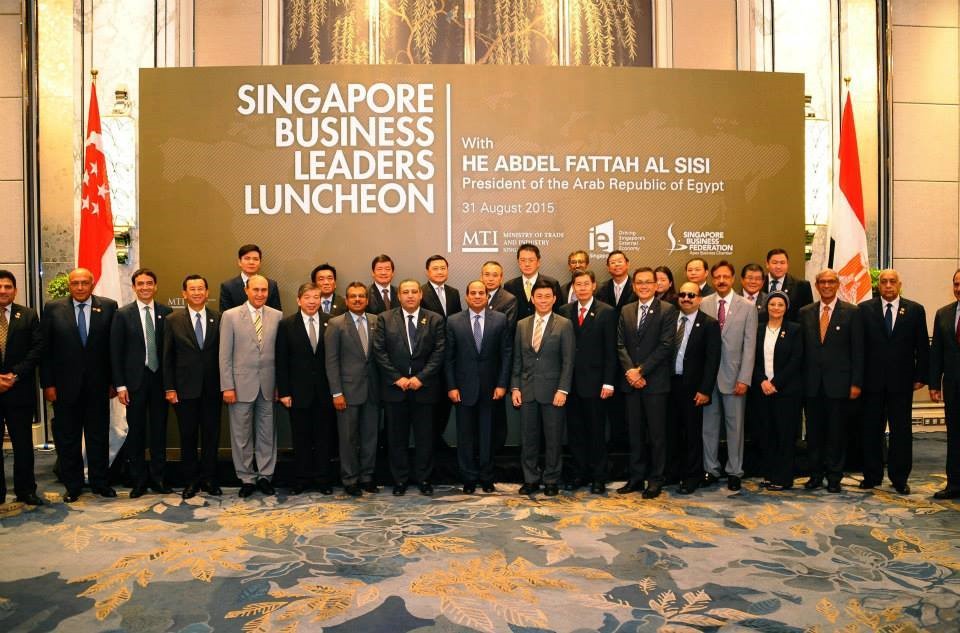 The event was aimed at promoting commerce and economic relationships between Singapore and Egypt. Egypt is one of the largest and fastest growing markets within the MENA region.
Meinhardt Group is considering to expand its operations to Egypt within the next twelve months on the back of significant number of inquiries from its clients and as part of its overall growth plans for the region. The MENA region is one of the fastest growing regions for the Meinhardt Group. The Group already has 400 staff in the region spread across 8 offices.
Dr Shahzad Nasim remarked "There appear to be tremendous growth opportunities in Egypt driven by its large market size, booming real estate and infrastructure requirements. In the longer run, Egypt can also become a potential design centre for Meinhardt Group given the strong base of competent and highly trained engineers."
The Group is planning various follow up visits in the near future.