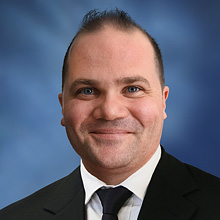 Mr Onur Gulec
Country Director
Onur Gulec is the Country Director for Istanbul office. He joined in May 2012 when his firm (Onur Gulec Proje) was acquired by Meinhardt Group.
He has garnered extensive design experience during his decade-long tenure at Leslie E. Robertson Associates, RLLP, a world-renowned structural engineering firm in New York, where he was a Senior Associate. During his career with LERA, he supervised the structural design of a wide spectrum of projects ranging from high-rise buildings, to residential and mixed-use developments such as Bitexco Financial Tower (Vietnam), John Jay Criminal Justice Expansion (New York, USA), W.J. Clinton Presidential Library (Arkansas, USA), Shanghai World Financial Center (Shanghai, PRC), AIG Tower (Hong Kong), Cooper Square Hotel (New York, USA) and the Port Authority Bus Terminal Seismic Upgrade (New York, USA).
In March 2008, he relocated to Istanbul to start his own practice – Onur Gulec Proje – and grew the business and staff strength to more than 20 employees. Some of the major projects at OGP include Seyrantepe Çintemani Tower (Istanbul), Qatar Education City Convention Center (Doha), Seyrantepe Rings Istanbul Development, Government Palace (Oyala, Equatorial Guinea) and Abu Dhabi Plaza Tower (Astana, Kazakhstan).
Onur holds a Master of Science degree from Lehigh University (Pennsylvania) and Bachelor of Science degree from Bosphorus University (Istanbul), and is a licensed professional engineer in the Chamber of Civil Engineers in Turkey, and the states of New York and Arkansas in the USA.
Info

Skills & Expertise

His field of expertise is in the design of concrete, steel and steel-concrete composite tall buildings.